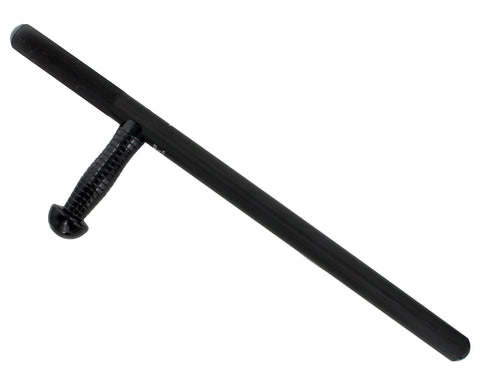 Monadnock PR-24® Rigid Side-Handle Black Baton With Trumbull Stop Handle
MON1000
Monadnock PR-24® Rigid Side-Handle Black Baton With Trumbull Stop Handle:
The Monadnock PR-24 side-handle baton offers maximum protection. PR-24 batons are the most field-tested baton for blocking, controlling and striking. While some believe these are obsolete, the PR-24 is still relevant in policing today. This fixed length rigid polycarbonate baton is designed for close-quarter confrontations. The grenade-style grip with Trumbull Stop helps keep the baton in your hand and increases baton retention and subject-control holds. Made in the USA with a limited lifetime guarantee.
Awesome
Quick delivery.... great price.
Retired Police officer
Excellent tool for law enforcement I was an instructor for several years now that I'm retired I still like to stay proficient in use .
Now it rides with me in my private vehicle. Just in case nowadays it's a not getting any safer out there.
Great product
Still learning new uses for this awesome instrument. Really wish our policy allowed us to carry these. Thanks guys!
Solid
Solid PR 24,very well made.