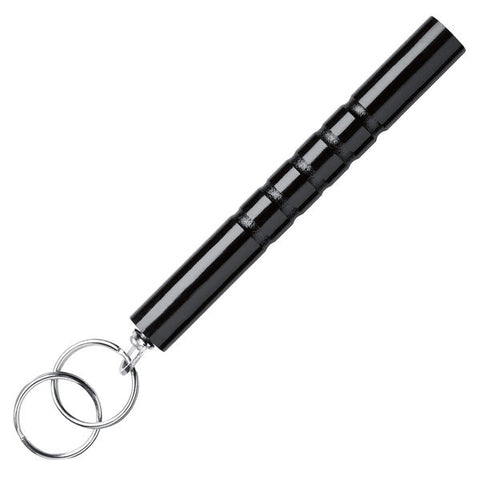 Monadnock Persuader™ Miniature Key Chain Baton
MON2906
Monadnock Persuader™ Miniature Key Chain Baton:
The Monadnock® Persuader is a 6" length mini-baton that is an effective tool for employing basic self defense techniques. Constructed of hard plastic acetate, it features a grooved design for enhanced grip retention. Also includes a key ring. Color: Black.
Like an old friend
I bought one of these back in the early eighties and have carried it ever since. Works well to help me find my keys as well as some other features that you can use if necessary.
Great tool
Bought this for the wife. She could never find her keys and would never hang them up. Now she knows where they are every time!
nice key holder
I have my extra set of truck keys on it. I am sure it would work well if I used it
Great Key Holder
Been using these for 20 years.
Never have a problem.
Also, Excellent for CQ Training.
Just like the old style models.
As far as I am concerned this is the only key chain baton to own. It is identical to the one I purchased 30 years ago, and that one is still ticking. It is perfect for keys, it not obtrusive, yet is there. You can tuck the baton into your pants so your keys are with you.
I just wish it came in more colors.