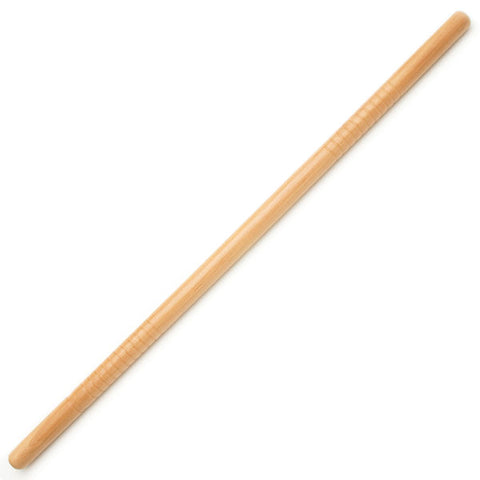 Monadnock Hardwood Straight 36" Baton
MON2800
Monadnock Hardwood Straight 36" Baton:
This straight wooden baton is constructed of quality hardwood for strength. The baton features a clear coat finish and ring style grips on both ends of the baton for enhanced grip and baton retention. Total length: 36".
I made a nice walking stick with mine
Didn't take much to convert this baton into a walking stick. One 100 year old door knob and presto!!
Good Customer Service
I ordered a baton and received it quickly.
Very fast shipping
I live in Bremerton, WA (near Seattle). Without me saying anything about that, these folks obviously knew about the civil unrest here, and had this item at my door two days after I ordered it! Typical high quality that we expect from Monadnock. It comes with a thong.
Are they getting lighter
The order was easy and filled quickly. Excellent service from Baton Warehouse. One suggestion to address my biggest complaint with the product, please list an approximate weight for the sticks please. Not sure if it's a wood supply issue or an intentional reduction in weight by the manufacturer but this thing feels like a dowel rod, not a baton.
Baton Warehouse please offer higher weight items to ensure effectiveness in field use.
Fast Delivery
Got my batons fast and on time. Great service. Will do it again soon.