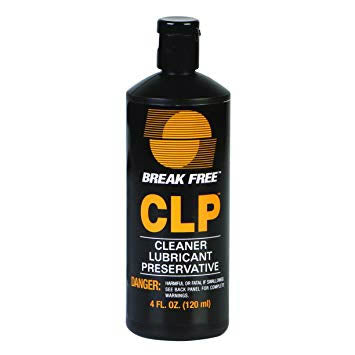 Break Free CLP Baton Cleaner, Lubricant, Preservative, 4 oz
CLP-4
Break Free CLP Baton Cleaner, Lubricant, Preservative, 4 oz:
Break Free CLP is the gold standard solution requiring only one step to clean, lubricate and protect batons and firearms. Made from high quality synthetic oils with friction reducing, anti-wear additives. Does not deteriorate under high temperature or extreme pressure and will not leave gummy residue. Works great for removing and preventing rust from baton shafts. Break Free CLP is the ideal all-in-one formula you can use with confidence to service and preserve your batons and firearms. 4 ounce bottle with retractable spout. Do not use on friction locking batons. For use with the ASP Talon & Monadnock Autolock only.
What more is there to say, it is Breakfreee CLP offered at a decent price
In this day of home delivery, this is a good deal on Breakfree CLP.
Its oily
Oil works great on a new baton.