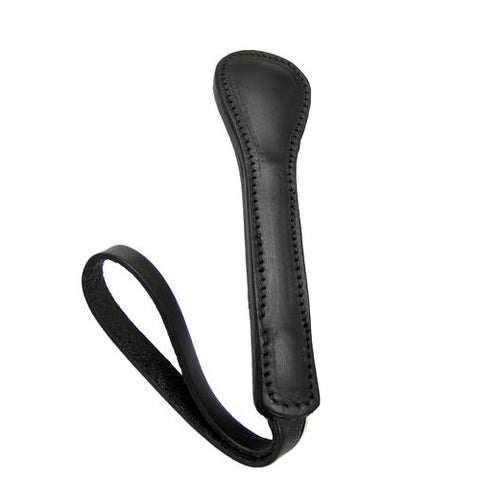 Boston Leather Model 5418 4ply Denver Sap with Loop
BL5418
Boston Leather Model 5418 4ply Denver Sap with Loop:
The Boston Leather Model 5418 is a reliable impact weapon coming in at 9" long and weighing 10 1/2 ounces. Even with its apparently handheld size, this sap brings a large self-defense potential as, with a flick of the wrist, this sap can deliver punishing blows due to the spring steel in the handle. This sap features a looped handle to help you keep a grip on your sap no matter the conditions.  This particular model comes with four layers of leather for a heavier, more durable experience. All Boston Leather saps are constructed of durable, heavy gauge leather that encases a molded lead weight. All Boston Leather saps are made in the USA.
I like this one with the wrist loop very much. Ordered another and know my money is well spent on the 4 ply. I have ordered each size because I am that satisfied with their product line.
Couldn't be happier!
It came as advertised, quality and craftsmanship is beautiful. Shipping was fast.
Heavy duty
It'll do the job. The wrist loop seems a little long but that's alright. Good quality and the price is right.
Quality parts
Well made leather goods,exactly as advertised and shipped in a timely fashion.
Made in the good old USA,I didn't think we made anything useful anymore,what a surprise.
Great close quarter combat option...
We were looking for a good close quarter combat weapon for our daughter to have in her car. One that could be considered "arguably legal"...
This is a great option! It is well made & we would buy again... Highly recommended!