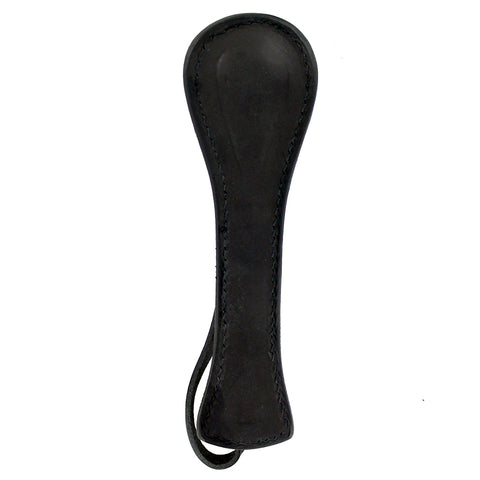 Boston Leather Model 5416 4ply Junior Sap
BL5416
Boston Leather Model 5416 4ply Junior Sap:
The Boston Leather Four-Ply Junior Sap is a variety of impact weapon coming in at 8 1/4" long and weighing 10.3 ounces, making it larger and heavier than the same ply Midget Sap. With a snap of the wrist these saps can apply significant force due to the spring steel strip in the handle. This Boston leather sap is constructed of 4 layers of durable, heavy gauge leather that encase a molded lead weight. Boston Leather saps are made in the USA.
Effective but peels
The leather peels pretty easily after a bunch of hits but works for what its purpose is. I should have bought one with longer handle as this one when gripped just comes past my fist. Peeling doesn't affect its function so I'm satisfied.
Perfectly made.
Clearly a high quality product, no defects observed.
Satisfied
Quality product. Exactly as pictured. Wish strap was a little bit heavier but it's o.k. will order again in future.
Quality
I'm very pleased with the quality of this product. Thank you very much.
Just the Right Size.
Perfect size for carry. I only wish it was 15 or 16 oz. weight wise. 4.9 Stars out of 5. Recommended.