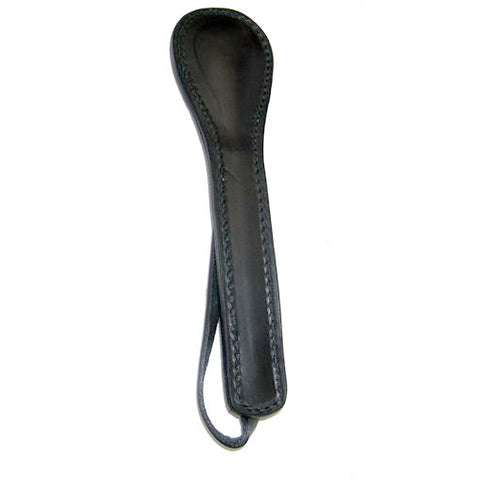 Boston Leather Model 5412 2ply Denver Sap
BL5412-1
Boston Leather Model 5412 2ply Denver Sap:
The Boston Leather Model 5412 is the first of our line of Denver Sap Impact Weapons. This model measures in at 9" long and weighs 10 1/2 oz. Despite this compact size, the self-defense potential of this weapon cannot be underestimated. With a flick of the wrist this sap snaps to and delivers an impact like a whipcrack due to the spring steel in the handle. This Boston leather sap is constructed from two layers of durable, heavy gauge leather that encase a molded lead weight. All Boston Leather saps are made in the USA.
Bought the larger one for me then bought the smaller one for my wife and a third for one of her friends - Great produce - 5 Stars
Excellent
Not only is this the items explained in the description, the delivery was excellent as well.
Pretty Solid
When I got this thing, I didn't know what to expect or know how big it would be but it didn't disappoint. It packs a wallop too.
Great customer service!
A wonderful group of people at the Baton Warehouse. I had a defective spring on the Denver 2 ply I Initially received. They were on the issue immediately. The replacement was shipped and I couldn't be happier with the Denver 2 plys performance and quality. Highly recommended..
Damn fine sap.
It's as good as the hand-me-down my grandfather (An old-time cop) gave me in the '80s when I became a cop. I'm still working the stiffness out of it.