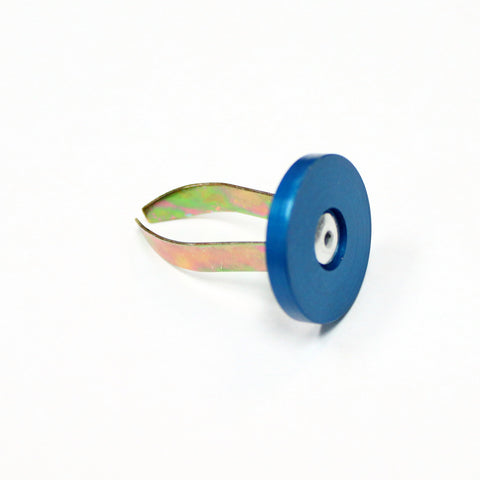 Retaining Clip for ASP Friction Lock Batons
CB901141
Retaining Clip for ASP Friction Lock Batons:
ASP Retaining Clip for ASP friction lock batons. This is a replacement retainer clip made by ASP for their line of expandable friction lock batons. The retainer clip is placed under the back cap and holds the baton sections in place when the baton is retracted. You can bend the the 2 sides of the clip to adjust to the desired tightness. The retaining clip is required for ASP friction lock batons only and is not needed for ASP Talon batons. ASP product code: CB901141 (previously 900WA).
Retainig clip
Replaced the original clip rhat broke after 20 some years....made it new again
Drop in replacement
Perfect fit to replace my broken friction lock for my 4 year old ASP baton. Excellent Price will definitely be using and recommending this store for any of my baton related needs in the furture.
Fits perfectly
Have had my baton for 21 years so I wasn't sure the new retaining clip was going to fit properly. Lo and behold, it fits perfect.