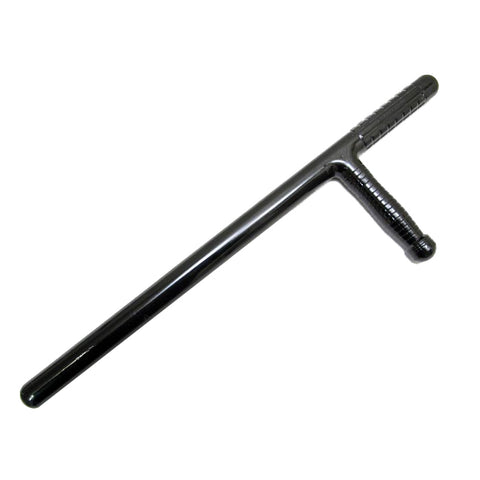 Monadnock PR-24® Rigid Side-Handle Black Polycarbonate Baton
MON1001
Monadnock PR-24® Rigid Side-Handle Black Polycarbonate Baton:
The Monadnock PR24 side-handle baton offers maximum protection. The PR24 baton is the most field-tested baton for blocking, controlling and striking. PR24 batons are exceptional defensive devices. This fixed length rigid polycarbonate baton is designed for close-quarter confrontations. Features a textured grenade style grip for maximum retention. Made in the USA with a limited lifetime guarantee.
Excellent All Round
Easy shopping & ordering.Prompt shipping & tracking & delivery. Couldn't be more pleased with my purchase & the excellent service.
Excellent for practice, my fault for ordering the wrong model
Needed one with a Trumbull handle for work, however this one is excellent for practicing at home. The construction is on point. Nice solid baton. Will definitely get it's years of use.
Thank you for having what I need and getting it time with days thank you for your expedience
☆PR 24 Monadnock☆
The pr24 monadnock is well made and well priced on baton warehouse☆ its no different than the trullmball handed pr24. Very recommend website for impact baton devices/duty gear☆
Perfect product
Superior product to the competition. Good pricing. Fast and reliable customer service.