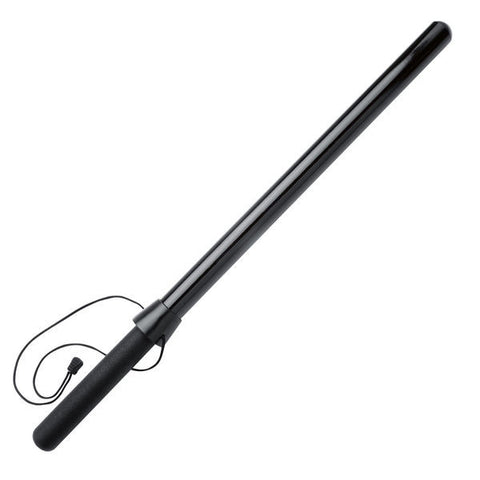 Monadnock NYPD 26" Polycarbonate Baton
MON2015-NYPD
Monadnock NYPD 26" Polycarbonate Baton:
Monadnock NYPD Polycarbonate Baton is a is a leading edge Straight Stick Riot Baton specifically crafted for the New York Police Department and used by law enforcement and security professionals worldwide.
The Monadnock NYPD Baton is strong yet compact. It has a 1 ¼" diameter and weighs 22.58 oz for easy carrying and movement. It is constructed of Polycarbonate for peak impact resistance and durability.
The Monadnock NYPD Baton features a comfortable foam grip. An LAPD stop is featured on the Baton as well. The LAPD stop is a non-tapered grommet that is placed in between the Grip and Shaft and made of hard plastic.
A Nylon cord thong is included.
Made in the USA
SKU- 1000043
Barcode- 792298007280
MODEL: 2015



fast shipping great notifications will cont to use

I am very satisfied with the quality of this baton. Excellence work. Thanks

Polycarbonate straight baton

I love the foam grip, rubber stop and retention lanyard. Inexpensive additions that improve grip and control by 100%. I still have a Monadnock grenade grip 26" polycarbonate baton I purchased back in 1982, a little scratched but it's survived 40 years, no bending, no warping, a testimony to the quality of this product.

Go to baton

Durable and dense. I was worried that the grip would be too spongy but it's just right. The ends of the nylon thong terminate in a little plastic case. The plastic case is unreliable but a simple knot makes for a reliable fix.

Excellent straight baton

Needed a quick replacement for my original baton and had trouble finding one due to COVID closures and schedule conflicts. Luckily I found one on here, and it was the exact model I needed. Very high quality baton I use on the job!