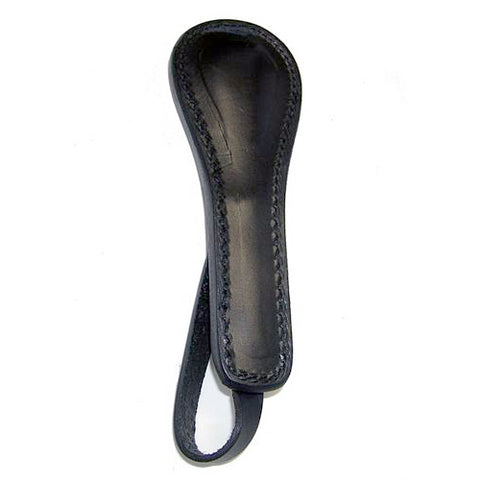 Boston Leather Model 5410 2ply Midget Sap
BL5410-1
Boston Leather Model 5410 2ply Midget Sap:
For lightweight self-defense that can fit in the pocket, look no further. The Boston Leather Two-Ply Midget Sap is an impact weapon measuring out to 6 3/4" long and weighing 9 1/2 ounces making it our smallest and lightest model sap. With a snap of the wrist this sap can deliver a stopping force with minimal effort due to the spring steel shank built into the handle. This Boston leather sap is constructed from two layers of durable, heavy gauge leather that encase molded lead weight. All Boston Leather saps are made in the USA.
Great product
Well made, just as described
Quality product
Just got my midget sap. Great construction and fits nicely in hand with a comfortable strap
Quality product. I like it.
Perfect size.
Fits in my rear pocket perfectly. Is strong and pliable.. Fast shipping. I love this midget sap.