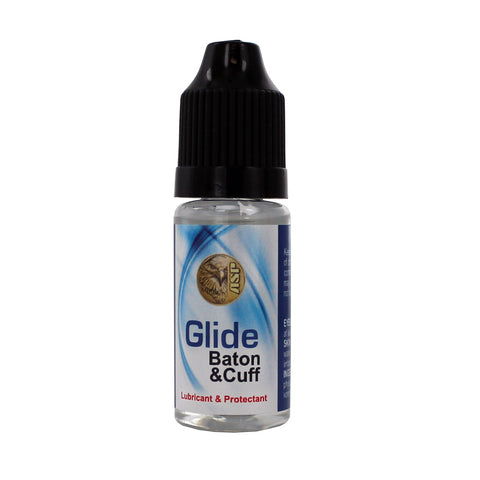 Glide - ASP Talon Baton Lubricant & Cleaner
ASP35121
Glide - ASP Talon Baton Lubricant & Cleaner:
ASP Glide Baton Lubricant & Cleaner. This is a 12ml bottle which is about .4oz. For Talon batons only. Do not use on any baton other than the ASP Talon Baton. This will cause the classic friction lock batons to not stay expanded.
Wonderful and appreciated product to keep my equipment in optimal operating condition.
Awesome
Fast shipping...best oil product to maintain the baton.
The right stuff
It is exactly what it says it is. it keeps the baton working flawlessly. Do not try to get by without it. It's a synthetic which is fantastic, hot or cold the baton works quickly and smoothly... Every time.
Was delivered very quickly and front what I can tell is a great product.
Delivered quickly, and seems exactly as promised.